Adventure and Activities on Fiji Island
South Sea Cruises ltd. South Sea Cruises is Fiji's most experienced cruise operator providing Island Resort Transfers and an extensive range of award winning Day Cruises throughout Fiji's stunning Mamanuca & remote Yasawa Islands. We operate Day Cruises to a number of stunning Mamanuca Island Resorts including South Sea Island, Malolo Island, Treasure and Castaway Islands, Mana and Bounty Islands. In the Yasawas we visit Botaira and Waya Islands daily. We also have a selection of Combo Cruises and a Twin Island Escapade, as well as full and half day options. Or experience the magnificent two-masted schooner 'Seaspray' for a day exploring the crystal clear waters and lagoons of the Mamanucas.
Jet Fiji Limited Experience the ultimate thrill with Jet Fiji. Twisting and turning, your jet boat maneuvering as only a powerful jet boat can in the hands of your skilled Fijian Driver. You will feel your heart racing as you blast through the Nadi River, narrowly missing obstacles before winding into another 360 degree spin. The training and precision of the drivers ensures a safe yet exhilarating ride. Jet Fiji rides are for everyone. Open 365 days a year from Port Denarau Marina, weather and tides permitting. Satisfied customers have described it as a high speed fix and can simply be described as "The Best Fun in Fiji".
Awesome Adventures Fiji Awesome Adventures Fiji is an experienced operator with an exciting array of adventure packages for backpackers and alternative travellers. The remote Yasawa Island group, consisting of a chain of 20 ancient volcanic islands, offers pristine white sandy beaches, dramatic monoliths surrounded by crystal clear lagoons, friendly locals and sun! This provides a stunning environment where you'll see a more traditional Fijian way of life and enjoy Fiji at its best. Our packages include accommodation throughout these stunning Islands (ranging from 1 to 11 nights), transfers, all meals and key activities. The name says it all, let us show you the real Fiji and an awesome time in the beautiful Yasawa Islands.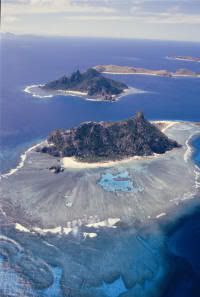 Adventures in Paradise Fiji Limited Adventures in Paradise has been operating since 1995 and still offers two of the most popular and exciting day trips in Fiji. The company is 100% owned and operated by Rusi Brown and his wife, Michelle, who together with a brilliant team of staff, are dedicated to showing visitors the unique cultural and natural aspects of Fiji the things that visitors to our islands rarely get to experience. The Cave Tour and The Waterfall Tour are compact soft-adventures with diverse activities to attractive destinations. They appeal to visitors of any age with a spirit of fun and adventures who want to experience Fiji's nature and authentic culture.
Wacking Stick Adventure Tours wackingstickadventures.com offers adventures access to Fiji's finest activities for families, backpackers, couples and those who want to Live the Adventure. Easy navigation and online payment make wackingstickadventures.com a must see before your arrival to Fiji.
Biking Fiji Live the Dream Live the Adventure Live the Ride Live the Thrill Live it Up Biking Fiji offers the finest in adventure tours. Whether you are in need of a full day cultural adventure or just need to escape from the pool for a few hours, Biking Fiji takes you to where your spirit will be refreshed. We provide top quality front suspension mountain bikes and helmets. Our tours aren't about getting places, they are about Living the Adventure, Living the Ride, and Living the Dream.
Abseil Eco Tours Live the Dream Live the Adventure Live the Ride Live the Thrill Live it Up Abseiling Eco Tours located in the Sleeping Giant Mountain Range is the perfect thrill for adventurers visiting Fiji. Experienced and profesional guides trained following international safety protocol makes this adventure the greatest thrill in Fiji. A great experience for couples, a fun filled day for families and the best in team building for corporate functions.
Lalati Resort & Spa Aqua Blue Fiji, Surf Dive & Snorkel. Aqua Blue Fiji, Surf Dive & Snorkel, conducts daily surfing, diving and snorkelling trips for people of all ages. Scuba School offers PADI & SSI courses from beginners to Dive Master. Aqua Blue Fiji has a team of professional and experienced local staff to keep you safe and comfortable during your activity. Our lead Dive Instructor is an ex-Australian Navy Diver so you will always be in SAFE and professional hands. Snorkel and surfing trips are always accompanied by a Lifeguard in the water also.
Lomalagi Resort ~ Fiji SPECIAL FEATURE: The only resident pods of Spinner dolphins in Fiji! Fiji has lots of dolphins, but these two pods live in the bay and don't migrate. Which also means there are no nasty sharks! There are over 50 dolphins in each pod.... We don't feed them as we want them to behave naturally. Lomalagi Resort is the only property on Natewa Bay. The name Lomalagi means "Heaven" in the Fijian language. The bay is over 600 square miles and up to 1,200 meters deep in the center. It is over 50 miles to open ocean so the bay has its own ecosystem and some of the most fabulous soft corals in the world. After you tire of playing with the dolphins, you'll go to one of several pristine reefs for snorkeling. No coral bleaching here....the colors are unbelievable and you'll feel like you're inside an enormous tank of exotic tropical fish. Have you ever seen a Lion Fish the size of a basketball?
Pacific Produce Ltd "GO Fijian for a Day". Visit an old fort site. Stunning view. Listen to stories from the cannibal time. Dip into the honeymoon pool. Lean about fijian medicin. See how pineapple are cultivated.
Skydive Fiji Tandem Skydiving over Denarau Island and local resorts
Dive Kadavu Dive Kadavu offers a range of Scuba Diving activities from dive courses to dive excursions. Other activities include snorkelling, kayaking, day trips, beach picnics, fishing, birdwatching and more Castaway
Island Resort Island Hopping - minimum of 6 people. Our very own island hopping experience. A must do activity while on island. Take the time to tour the outer islands of the Mamanuca Region visitng some of our neigbouring resorts. This is a three hour round trip on our exciting pleasure craft 'Teivovo'. The adventure includes snorkelling, siteseeing and morning and afternoon tea with a glass of bubbly. On a beautiful day there is no better activity
Koro Sun Resort & Rainforest Spa We offer authentic adventures - salt river kayaking, waterfall treks, dolphin adventures, snorkeling, scuba diving, game fishing, mountain biking, sea kayaking, golf tennis and more. From active adventures to cultural exchanges, Koro Sun Resort and Rainforest Spa leads guests on a trail of discovery. Many of our activities are complimentary to resort guests, while others are a short distance away. All offer a chance to witness the "real" Fiji.
Abaca National Heritage Park we offer 2 walks in the park, 1 to the water fall and the other to the peak of the mountain
Xtasea Charters Xtasea Charters is Fiji's premiere sportsfisher operation and is emerging as a provider of luxury adventure cruising offering single and multiple-day packages to suit a range of clients and budgets.
Blue Lagoon Cruises You will experience first hand the ancient Fijian culture, where people live today as they have for hundreds of years. You will be welcomed as an honoured guest when you visit a traditional Fijian village and take part in the Yaqona Ceremony. Finally, you will feast by the original Blue Lagoon made famous in Hollywood movies. Nanuya Lai Lai, our breathtakingly beautiful, pristine and private island is available exclusively for your enjoyment, as are its crystal clear waters and sweeps of fine white sandy beaches.
Funky Fish Beach Resort We are a budget resort aimed at providing a holiday for the young at heart. with many activities, great food. The resort is set in a beautiful environment. Activities we offer at no cost are swimming, snorkelling, kayaking beachvolley,tramping, itallian bowls. Activities on offer at a charge are surfing, diving, fishing, sailing and kite surfing pick up.
Island Hoppers Fiji Island Hoppers Have been operating in Fiji for over 29 years and have been involved in Fiji Tourism for most of the last 20 years. Island Hoppers offer transfers to the Mamanuca Islands a variety of sightseeing tours and are available for charter throughout Fiji. We are a member of the Helicopter Association International's Platinum Program of Safety and have also received their Operator Safety award.
Victory Inland Safaris Victory Inland Safaris is Fiji's most experienced and largest off road 4 x 4 tour operator specialising in adventure. We offer a wide range of fun activities, hiking, trekking, horse riding, natur tours as bird watching, mountain waterfall trips, beach trips, safaris, village tours, art and culture tours, valleys and the rain forest plus many more on request.
Arts Village Fiji's Best Award Winning Cultural Attraction and one of the most spectacular parts of Arts Village is our magical island and its fantasy style tours and shows. Ancient Fiji comes to life as you explore our exhibition village by either boat or walking tours. Sample local foods, meet villagers and see how Ancient Fijians went about their daily lives. These tours are unique to anything else you've experienced. You will be surprised by what lies around the corner The stage comes to life with our spectacular firewalking shows. They include the phenomenal Beqa Firewalkers and re-enactments of Ancient Fijian legends. This is an extravaganza of stunts, singing, music, dancing, costumes, storytelling and legends. Come and take a seat in our grandstand as our Fijian village is transformed into a spellbinding stage for a magical show. For adventure, discovery, entertainment and intrigue, head towards the Arts Village tours and shows.
Coral Sun Fiji Airport transfers, Inter resort transfers, Groups, Sightseeing, Weddings and Tours, Daily return express service to and from Suva
Seashell@Momi Best Value Backpackers Resort catering to the suring and diving markets, with a variety of accommodation, from one executive apartment to self contained bures, lodge rooms, dormitory and campsite. The resort is situated on 7 acres of gardens and coconut trees. We specialise in surfing and diving and other water activities. We are only 15 minutes in custom-built surf boats to the major breaks of Fiji, such as Mini Cloudbreak, Wilkes and Lighthouse. We have a surf instructor on site and also long boards for rental. Experience some of Fiji best diving only 15 minutes boat ride away with our professional team from ScubaBula.
Feejee Experience Bula! Are you keen to experience the real Fiji? The heart of Fiji is contained within the main island of Viti Levu. The outer islands are great tourist spots, but if you are a traveller seeking a higher experience then accompany your sun and sand experiences with a journey around the main island and discover the true Fijian culture and way of life. Feejee Experience has been in existence for the last three years and continuously strives to improve the product. Our biggest asset are our local drivers and guides. We operate with trusted and reliable accommodation providers as we go around the island so be asssured that your bed is secured for that particular night. A whole host of free activities are included in your pass. Sandboarding, trekking, river tubing, trips to secluded waterfalls, bilibili rafting, bathing in hot pools, sampling sugar cane and more...
Maravu Plantation Beach Resort & Spa Jean-Michel Cousteau Fiji Islands Resort The award-winning Jean-Michel Cousteau Fiji Islands Resort offers two vacation experiences in one: relaxation combined with unsurpassed activities when guests are ready to pick up the pace. Complimentary activities include snorkeling, kayaking, Hobie Cat sailing, 3 swimming pools, glass bottom boat rides, daily yoga, water aerobics and much more. Named as #1 Resort on Conde Nast Traveler's Green List in 2005 for outstanding ecotourism, we offer fun and engaging ecological and cultural activities with our resident Marine Biologist, award-winning Cultural Host or Activities Director. These include guided snorkeling trips, Traditional Fijian Medicine Walk, mangrove tours, Coral City Slide Show, and visits to Nukubalavu Village, local church services, Farmer's Market and Savusavu. Also, each day of the week focuses on one special aspect of the resort, such as the Day of Ecological Awareness or Fijian Culture. And kids love complimentary Bula Club, open daily 8:30am - 9pm.
Matava - The Astrolabe Hideaway The ultimate Kadavu adventures - sea kayaking day / overnight trips, waterfall treks, snorkeling, scuba diving, and game fishing. Kadavu is now established as a leading world dive destination. However, if you visited without exploring at least a little of the island, your visit would be incomplete. Kadavu offers rainforests, mangroves, waterfalls, beaches, unique wildlife, unspoilt villages, and the opportunity to become involved in cultural activities unchanged for hundreds of years. At Matava, we offer a variety of adventure activities for those wanting to explore the island or learn more about the Fijian way of life. Many of these are joint initiatives between the resort and local communities. Adventure trips are organised by Matava Resort and are conducted using our own professionals, local experts and overseas specialists. If you can't decide what to do - DO IT ALL - on our 'Great Astrolabe Adventure'. Find out more about this unique package on our website.
Rivers Fiji Fiji's "Highlands to Islands" adventure company. Rivers Fiji invites you to experience a side of Fiji that you never knew existed. Come explore the "hidden Fiji"- join us for an unforgettable river adventure in the rainforested highlands of Viti Levu or a memorable sea-kayaking trip in the famous Beqa Lagoon. Established in 1998, Rivers Fiji has set the standard for adventure trips in Fiji. First on the Wainikoroiluva ('Luva) River in 1998 and the Upper Navua River in 2000, Rivers Fiji has been operating exciting river trips for years. Guides with advanced training, top-of-the-line equipment, and high standards make Rivers Fiji a premier operator. The recipient of multiple environmental tourism awards, Rivers Fiji has helped protect the land and culture of Fiji by working closely with the indigenous people and creating Fiji's first and only private land lease for conservation. Visit the Upper Navua Conservation Area, protecting one of the world's most amazing canyons.
Tui Tai Adventure Cruises Tui Tai Adventure Cruises is the premier adventure experience in the South Pacific. In 2004 and again in 2005, Tui Tai Adventure Cruises received the AON Excellence in Tourism Award for "Best Adventure Product." In 2006, the Tui Tai was featured in National Geographic Adventure as one if its "World Class" trips. Outside Magazine rated Tui Tai Adventure Cruises one of "25 trips of a lifetime" while Men's Journal included it on its "100 Greatest Adventures on the Planet." Adventure Cruises feature active daily schedules with kayaking, snorkeling, mountain biking, hiking, scuba diving, rainforest exploration, waterfalls, village visits and more. The combination of adventure and culture is unique from any type of guided activity throughout the world. Tui Tai Adventure Cruises is a real Ecotourism operation, fostering partnership and development with indigenous groups. Local villages share in the economic benefits provided by our operation. Funds distributed to local villages have been used to build new schools, purchase medical supplies and fund other community development projects. By joining the adventure cruise, you are making a contribution to raise the standard of living in the more remote islands of Fiji.
Indigenous Fijian Eco-Tours Indigenous Fijian Eco-Tours run tours up in the highlands of Namosi village. This is a Full Day Tour which includes continental breakfast, lunch and afternoon tea. We showyou a part of Fiji where only a few visitors to our shores have ventured.
Captain Cook Cruises Sailing Safaris:From your tropical base camp, Spirit of the Pacific departs on adventure-packed sail safaris through the Yasawa Islands.
Barefoot Lodge:The Barefoot Lodge lies on the secluded volcanic island of Drawaqa, in the Southern Yasawa Islands of Fiji. The stunning coral gardens right off the beach are some of the best in Fiji.
Tivua Island Cruises:Tivua concentrates all the attractions of a small Fijian tropical island close enough to Nadi to be the perfect destination for short cruises.
Mango Bay Resort Mango Bay Resort offers lots of activites day and night. Ranging from snorkelling, sea biscuit rides, water skiing, scuba diving & game fishing. Also on offer is pool volleyball, badminton, pool and loads more.
Casa Mia Paradise Cruises Casa Mia Paradise Cruises is a family run business. It's a 25 footer day cruise with 2 x 2 Tohatsu 85.5kw engines fitted with life jackets. The Cruise Company provides safe & affordable cruise charters around the Mamanucas & Yasawa group of islands.
Tamarillo Tropical Expeditions Guided sea-kayaking journeys through unspoiled Kadavu Island, with trekking and snorkeling. Resort accommodation along the way.
Sigatoka River Safari Fiji's original and only jet boat safari offers local and international guests alike the rare and priviledged opportunity to gain access to previously unvisited areas of the Fijian interior. Travelling up the majestic Sigatoka River aboard the custom built safari jet boat you will be spell bound as you pass through many enchanting Fijian villages and be amazed as your skillful driver navigates the river shallows and winds you through the picturesque Fijian vistas. Spectacular natural scenery * Amazing access to many Fijian villages deep in the Fijian interior. (It is worth noting that Sigatoka River Safari visits a different village on each day, this is done on a rotational basis) A true authentic village experience
Fly Fish Fiji We specialize in Salt water Fly Fishing from our custom designed boat with a leaning rail and fish and on the sand flats in the Tavewa , Nacula Islands & surrounding area in the Yasawas . We provide a professional guide, boat and all gear . We also have popper casting and trolling gear but mainly specialize in Fly Fishing. Henry Murray and his wife who run the operation out of their home on Tavewa Island and have been operating since 2002. Henry has been guiding fishing and kayaking trips for over 20 years all over Fiji. They still have a rental kayak business that also operates out of their home and can be contacted at the same email address and phone number.
Koromakawa Resort What is unique about our resort is it serves one customer at a time. Just one! As owners of this beautiful resort, we purposely limited the size of the resort to one beach front cottage designed to accommodate one couple or family. Koro Makawa resort was designed for those desiring the ultimate in privacy and seeking quality time with their spouse or family. Families with children are most welcome. The Cottage features two bedrooms, a living room and large bathroom. Each bedroom is appointed with a King size bed with pillow top mattress and pure Egyptian Cotton Sateen Italian sheets and is appropriately furnished for maximum comfort. The living room offers private dining, tea & coffee and chilled beverages. The Cottage is purposely not equipped with phone or TV service but it does have an extensive book, musical and video library for your enjoyment. All meals are prepared in the main house and served in the main dining room or in the privacy of the guest house.
Safari Charters Fiji Ltd Sailing charters of all description ,We also have land based fully serviced accomodation on a 136 acre beautiful bush and palm covered estate on the island of Kadavu
Naigani Island Hotel Resort Subsurface Fiji Subsurface is Fijis largest watersports company offering guests an exciting range of water sports activities. Soar on a parasail and get a birds eye view of the beautiful Mamanuca Island group, feel the thrill of riding a jet ski and make sure you hang on tight on the banana boat. It might buck you off! other fun activities you can enjoy are wakeboarding, water skiing and riding the sea biscuit - a tube ride for two!
Tiliva Resort Dolphin Bay Divers Retreat Combine the best of 2 worlds! Dolphin Bay Divers retreat has 2 loctions to better serve your needs. The Taveuni Guesthouse offers 3 bedrooms with shared bathrooms, overlooking the ocean. 2 cars with drivers provide a safe and fun way of exploring Taveuni, getting to know the real Fiji and its people. Plan tour to the waterfalls or just explore! The resort, located on Vanua Levu, features transfers to the hidden paradise of Savusavu.
Batiluva Beach Resort Batiluva Resort is located on private sandy beach.Catering for surfers and surfing families.Kayaks,snorkelling,fishing all included in the rates.Transfers from the airport and hotels can be arranged.
Westside Motorbike Rentals We offer Scooters, Offroads, ATV and Cruiser on a daily, weekly and monthly basis. Explore Fiji in a different way on our guided tour or by yourself, meet the locals and be independent and save money.
Paradise Taveuni Paradise Taveuni is a luxury boutique Resort nestled amongst lush green gardens with rainforest mountain as a back drop, catering to discerning travellers looking for their own piece of paradise. Its unique Deep Water Frontage allows Guests to dive, snorkel & swim from the lava flow edge into pristine warm tropical waters any time of the day or night. Paradise has only 4 brand new Fijian bures allowing privacy & seclusion for all Guests. Oceanfront Bures have uninterrupted ocean views from the spacious rain tree deck & Tropical Bures have abundant garden & ocean views. With an international chef and a new kitchen & Oceanview Restaurant, the extensive menu reflects the local way of life - natural and fresh. Using the local organic produce ensures all dishes are not only great tasting but good for you! Owner/operators Allan & Terri Gortan live on site & understand the importance of offering a genuine Fijian experience.
Bekijk reacties
Go to top
---